Sara Sheedy
| Educator
I teach both cosmetology and esthetics at The Beauty Institute. I'm a certified instructor for Makeup Designory and CAO, and the lead hairstylist and makeup artist for a Philadelphia-based bridal company. I regularly attends classes to learn about the latest trends and newest products. I love helping people feel great about themselves and have had a passion for beauty as long as I can remember.
Barbara Morgan
| Director
I have 16 years of experience in Higher Education, and I have been a School Director of multiple Beauty Schools. I have also been a successful Director of Education for schools with both degree and diploma programs of up to 750 students. I have worked in schools in Ohio, New Jersey, and Pennsylvania. I went back to school ten years ago to get a second Master's degree - in Higher Education - while working full-time. The best part of my job is getting to coach my staff and helping students grow so they can become amazing stylists and great assets to a salon. I love that no two work days are the same!
Brenda Kress
| Educator
I started teaching at The Beauty Institute in June of 1984. After a few years of teaching cosmetology, I helped start the school's esthetics program. I was teaching both cosmetology and esthetics until about fourteen years ago, when I decided to drop cosmetology to focus on growing the esthetics department. Over the years, I've increased my knowledge of medical esthetics and have watched the program continue to grow. What I love most about teaching is sharing my knowledge and watching the enthusiasm and excitement among the students.
Jennifer Tuscano
| Educator
I am a passionate, driven teacher who has been in the cosmetology field for 5 years, and I've been teaching for two years. I graduated from The Beauty Institute, then practiced as an assistant for a short period of time at Salon La Blonde before moving on to my job as the only female stylist at Lace'd Unisex Salon. After working there, I came back to The Beauty Institute to become a teacher. Once I completed the program, I was hired and became part of the team. I'm currently certified in CAO cosmetics, Pravana color, Hothead extensions, Brazilian Blowouts and Balayage, along with many of my other skills. Ever since I was little I wanted to be a teacher, and I love it because no matter how frustrated the students get, if you stay on them to do better work, their anger inevitably turns into gratitude for never giving up on them.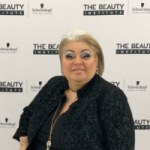 Nazly Edenburg
| Educator
I realized my passion for cosmetology at a very early age in Columbia, South America. Since then, I've become an accomplished stylist and educator. My passion for the industry has motivated me to compete in several competitions, such as City of Hope, where I won first place, and Bubblas Salon Competition, where I won third place. My work has been published in Philadelphia Weekly and Hairstyle Sophisticates magazine. As an educator, I love that I am able to influence and impact the lives of young men and women that also have the desire and motivation to become successful stylists.